Heated swimming pool at Camping Paradis in the Ain region of France
Camping Paradis with heated swimming pool near Bourg-en-Bresse
Fancy a swim during the vacations? You've come to the right place! Camping Paradis Les Gorges du Haut Bugey is a Paradis campsite with a heated swimming pool suitable for the whole family!
Our aquatic area is open from July to August and features a heated outdoor pool with a large splash pool, a fun pool, a paddling pool for the little ones and a balneotherapy area with water jets and counter-current swimming, so you can relax and enjoy the water at the same time!
There's no better way to spend an excellent summer's day swimming, basking in the sun and enjoying all the benefits of the water! Don't hesitate!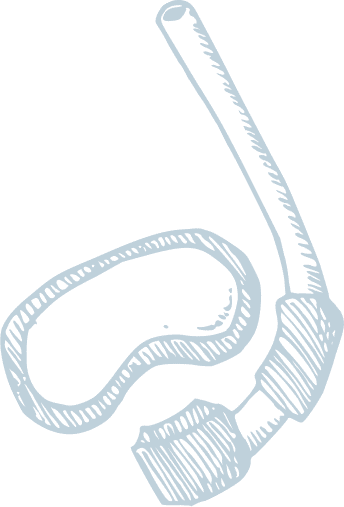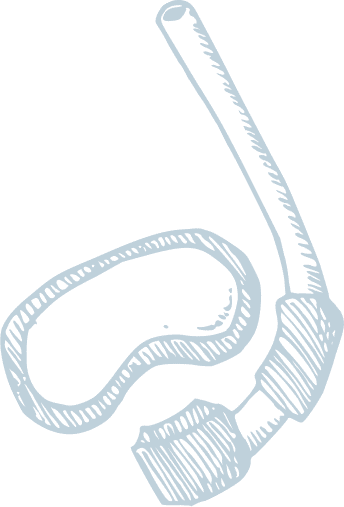 Swimming pool with paddling pool in Ain
---
Do you have young children and would like to spend a wonderful aquatic vacation at Camping Paradis in the Ain? Camping Paradis Les Gorges du Haut Bugey, with its heated swimming pool, welcomes your little ones with open arms!
Your toddlers will have the time of their lives in the paddling pool with waterslide. They'll be able to enjoy the water in complete safety and take their first swimming steps at our Camping Paradis with paddling pool!
Introduce your little ones to the joys of water games and first swims during the vacations!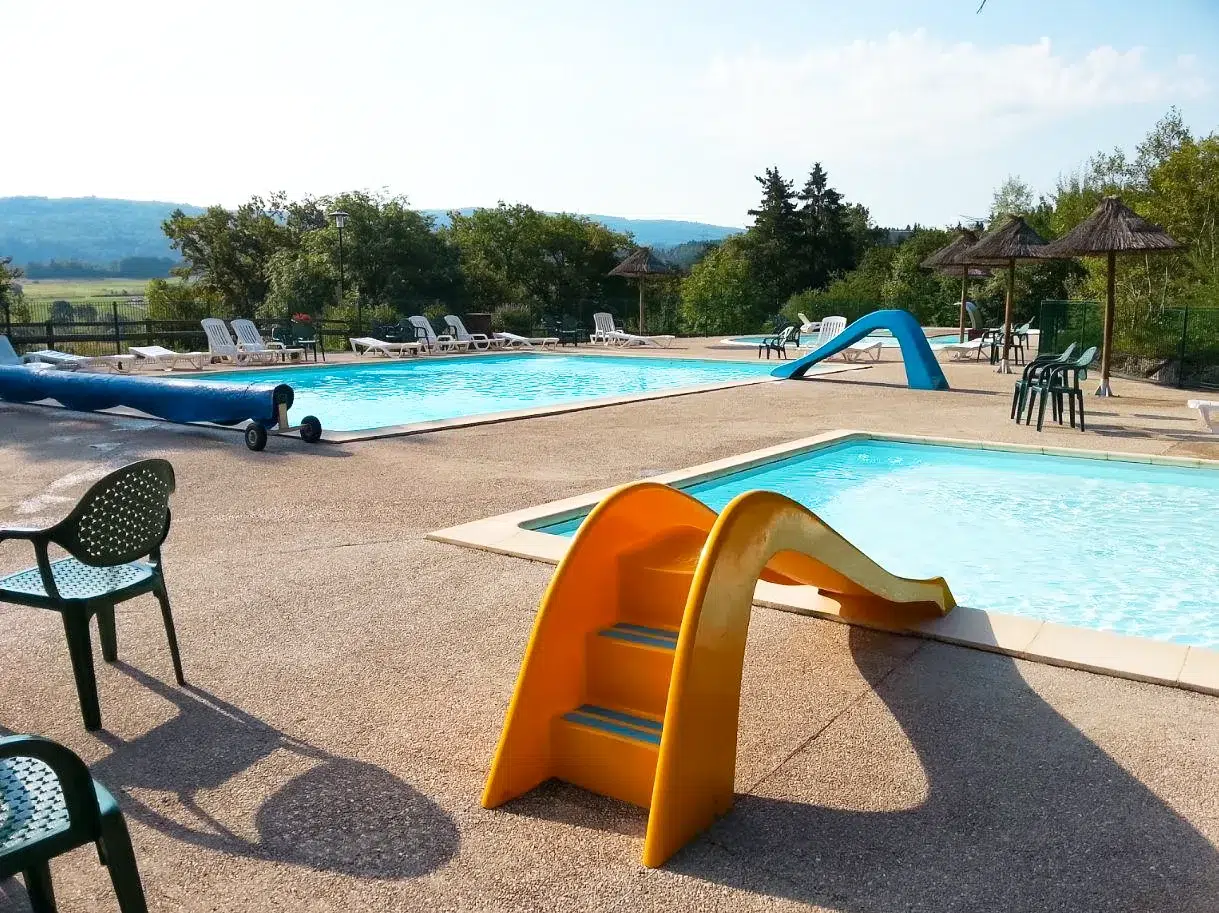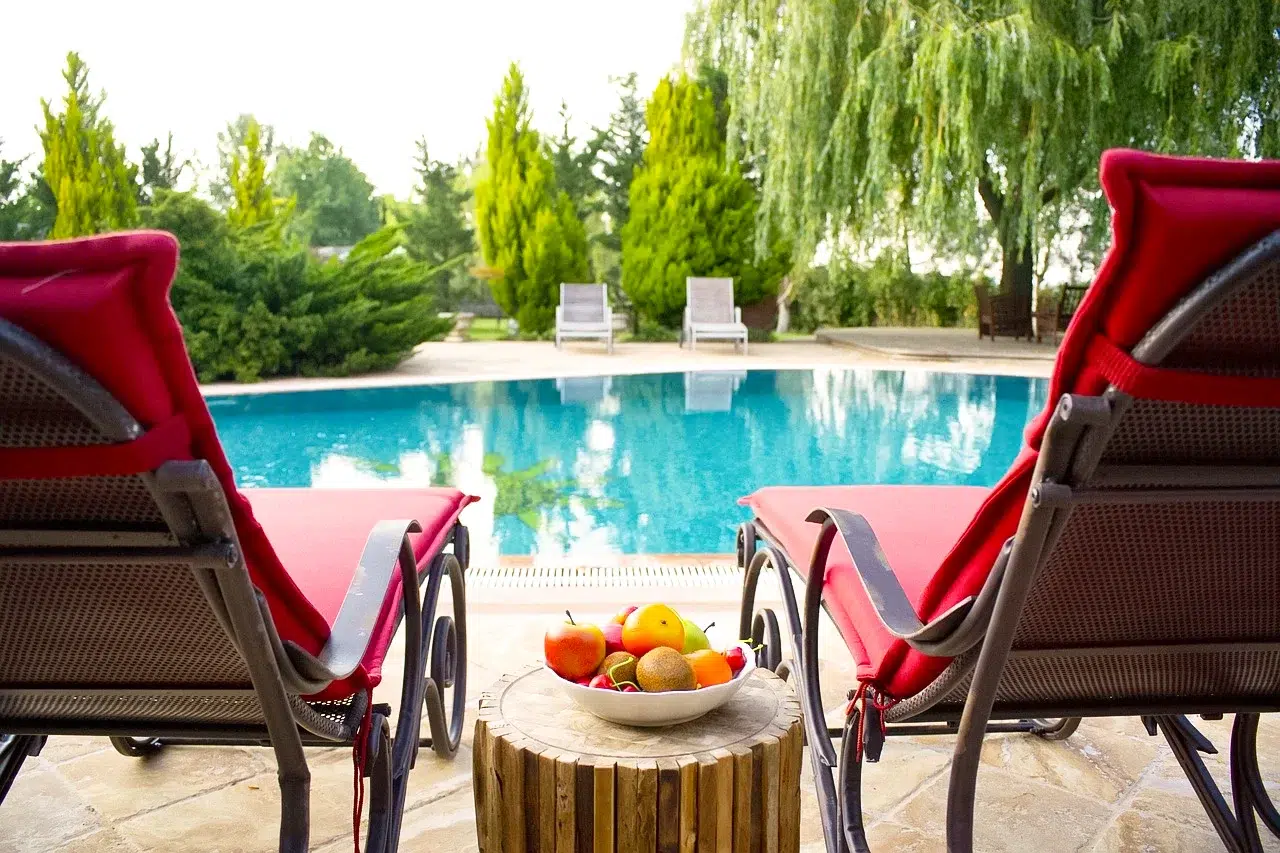 Poolside deckchairs
Looking for maximum relaxation? Want to soak up the sun and perfect your tan on vacation? What luck!
All around the pool, deckchairs await you for 100% relaxing moments at our Camping Paradis with heated pool in Bourg-en-Bresse!
You can relax and read a good book, sip a delicious cocktail or take a well-deserved nap. The magnificent scenery of the Jura mountains will dazzle you while you make the most of our poolside loungers!
Camping Paradis on the banks of the river is a haven of peace if you need it, and this deckchair/pool time will do you a world of good!